IT admin, please note: TCP port 8001 must be open for platform.virdocs.com to allow web socket connections.
If your eBook is continuously loading (i.e. four blue dots bouncing in the center of the screen, but no content showing up), there might be some trouble with the way your internet connection, browser, or device is interacting with the platform. There are a few steps you can try:
If those steps don't help, we need you to perform a browser trace in Google Chrome to sort out the issue.
1. Click on the menu icon and select the "More tools" option (opening the developer tools can also be done through pressing the F12 key on your keyboard)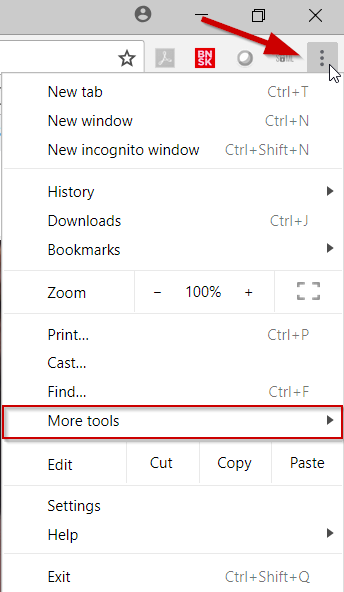 2. If you don't see the Chrome menu button, such as a pop-up window, right mouse click on the chrome window header to open the menu and select "Show as tab" to get the standard Chrome window.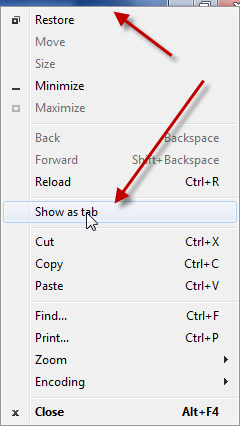 3. Click on "Developer tools".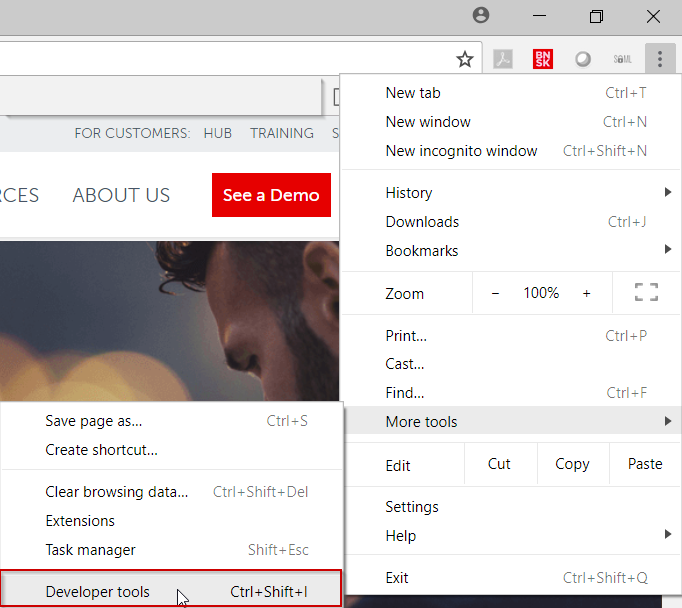 4. Check the box to Preserve Log for the Network Tab.

5. Go to the page you are having issues with and once the issue occurs please right click in the area shown below. Click "Save as HAR with content".

6. Send us that HAR file.
If you finished troubleshooting and you are still seeing the error, contact us and provide:
device's make and model
the browser you're using
the troubleshooting steps you tried
...and we will follow up with more information!